Magnetising and Demagnetising Coil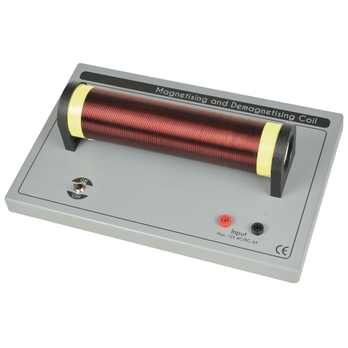 Magnetising and Demagnetising Coil
B8H26319
Product Description
The Magnetising and Demagnetising Coilis low voltage and is suitable for magnetising and demagnetising ordinary magnets, iron bars, strips, etc. It comprises of a solenoid wound with insulated copper wire which is mounted on a base complete with switch and 4mm terminals.
• Solenoid 250mm long x 35mm internal diameter
• Operating voltage 12V a.c. or d.c. at 6A
• Magnetising by a.c. or d.c.
• Demagnetising by a.c. only