Motor Construction Kit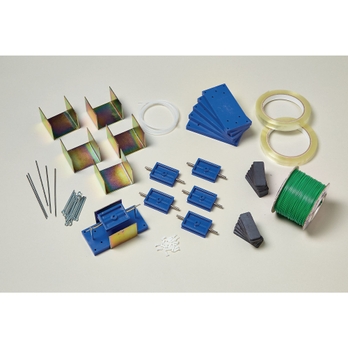 Motor Construction Kit
B8H30506
Direct Delivery – up to 7 days
Product Description
Kit of parts to build six model motors as in the 'Westminster' electromagnet kit. The Motor Construction Kit enables pupils to build their own motors from scratch. By having to construct motors in this way pupils gain a better understanding of the theory behind electric motors.
Contents:
• 12 'Magnadur' magnets (B8A47156)
• 6 armatures (B8R01315)
• 6 mild steel yokes (B8R01316)
• 6 support bases (B8R01320)
• 6 shafts (B8R01319)
• 24 rivets
• 12 split pins (B8R01317)
• 1 reel 0.6mm PVC tinned copper wire (B8A90929)
• 2 reels Sellotape (B8A50052)
• 300mm tubing, 2.5mm bore (B8A89850).