Bar Magnets, Plastic Coated Ceramic
Pack of two
BestSeller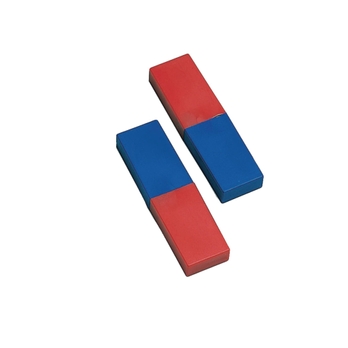 Bar Magnets, Plastic Coated Ceramic
Pack of two
B8A46929
This is particularly suited to younger pupils.
The magnets possess good magnetic strength with very high resistance to demagnetisation, whilst retaining a 'traditional' bar magnet appearance by virtue of the red and blue (for N and S) tough plastic casing.
Dimensions: 80 x 27 x 10mm.
WARNING!
Not Suitable for Children under 3 years due to small parts.
This product contains magnets or magnetic components.
Magnets can cause serious or fatal injury if swallowed.