Multimeter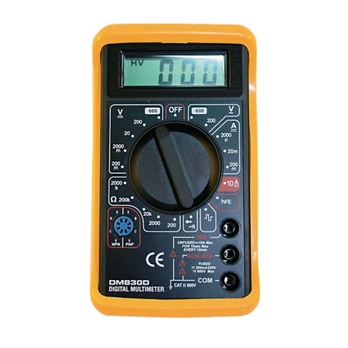 Multimeter
B8R06226
Product Description
Compact 3½ digit LCD digital manual range multimeter, ideal for educational use 20 ranges including transistor test, 10A current test, audible continuity test, diode test, and square wave 50Hz frequency test.
Overload protection on all ranges except 10A DC current range. Low battery indication. Robust ABS housing, with protective yellow rubberised holster.
A low cost multi-function instrument which offers excellent value for educational use.
Supplied complete with safety test leads, battery and instructions.
Designed in accordance with IEC1010 600V Cat II.