Lever Kit
KIT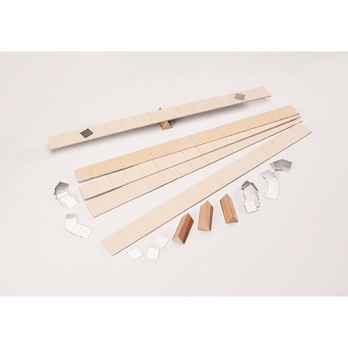 B8H25122
Direct Delivery – up to 7 days
Product Description
Supplied as a kit for eight pupils and consists of five plywood beams 600 x 44 x 3mm graduated every 38mm and with a groove across its centre to locate the fulcrum point.
Also included are four fulcrums 32 x 32 x 64mm and forty metal blanks 25mm square.
The masses of the blanks are matched to ± 1%.