Triple Pulley Blocks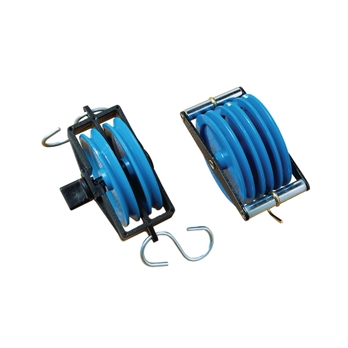 Triple Pulley Blocks
B8H31029
Triple Pulley Blocks
Incorporating 50mm diameter plastic pulleys carried in tough plastic frames. These blocks are available in double and triple sheave form with plain bearing pulleys. The bearing pin may be rapidly removed from the frame, thus releasing the pulley(s) and allowing easy 'stringing up'.
A simple locking system prevents the pin accidentaly coming out.
All blocks have a hook at each end.
Overall length of frames: 70mm.