Air Zooka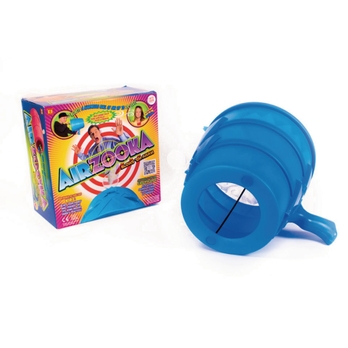 Air Zooka
B8R05621
Product Description
Whether your exploring air, vortexes, sound waves, or you just want to have fun blasting a puff of air over 20 feet, you'll have plenty of good times with an Airzooka Air Blaster.
Here's just a few ideas to get you started.
• &quotHit&quot unsuspecting friends with a blast of air that sends their hair flying
• Blow out a candle from over 15 feet away
• Shoot paper cups off your friend's heads
• Blast bubbles from the sky for target practise
• Fill with smoke from a fog machine and make huge smoke rings
Dimensions: D250 x L365mm.