Bourdon Gauge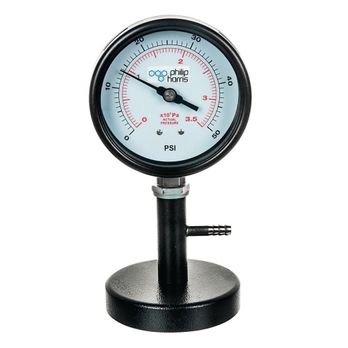 Bourdon Gauge
B8L20035
Product Description
This is used for the measurement of actual (total gaseous) pressure.
Circular gauge
Overall diameter: 106mm, depth 40mm.
The dial reads 0 to 3.4 x 105 Pa actual (total) pressure
The case has a clear Perspex back so that the working parts may be seen.
A tubule, 8mm diameter, provides connection to the system under investigation.
The gauge is mounted on a heavy base 102 x 102 x 25mm, with rubber feet.
Overall height: 220mm.