LED.white and Light Guide Demonstrator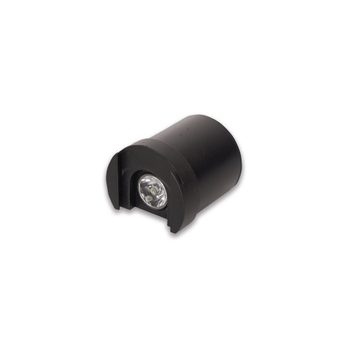 LED.white and Light Guide Demonstrator
B8R00001
Product Description
The white LED source is a superb alternative to the traditional raybox. It can be used in most experiments in place of a ray box and offers a number of advantages:
• Purer white light compared to the traditional ray optics boxes.
• No additional power supply required (5V plug top included)
• Uses less power (1W LED rather than 24/36Wbulb) and is much cooler than traditional ray optics boxes
• Much longer life (approx. 100,000 hours) than filament bulbs and because of plug top PSU the voltage can not be 'accidentally' increased to blow the bulb
• Can be mounted on a retort stand using the incorporated boss
• Includes an experiment guide
Contents: Experiment guide on CD, LED.white, Light guide demonstrator, power supply, slit plate and slit plate holder
The LED.white and Light Guide Demonstrator can also be bought separately.