Audio Signal Generator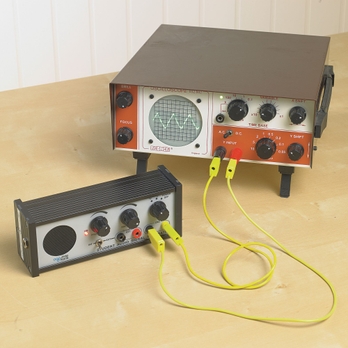 Audio Signal Generator
B8L79157
The Student Audio Signal Generator is an excellent way to introduce the concept of sound waves as signals. By connecting to an oscilloscope, students are able to see and hear the wave simultaneously, and learn about three fundamental properties: frequency, amplitude and waveform.
A compact, single range instrument covering 100Hz to 1.6kHz at 0.5W output. There is an internal speaker which is muted when the external speaker sockets are selected. CRO connections are provided and there is an amplitude control and waveform select switch (sine or triangular output).
Battery powered but with provision for an external supply when used with speakers.
Dimensions: 140 x 80 x 35mm.