Microwave Leakage Detector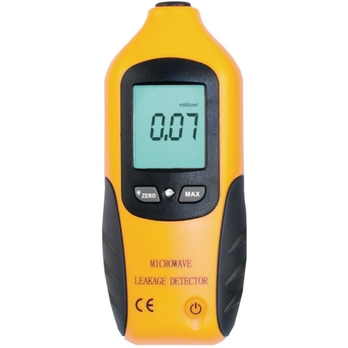 Microwave Leakage Detector
B8R06804
Product Description
The high sensitivity microwave leakage detector clearly alerts the user to spikes in microwave radiation levels.
To use, pass the detector over a microwave that's switched on with a cup of water inside. If large amounts of leakage are detected coming from the microwave's door, hinges or other sections, the detector will emit a loud beeping tone and use visual LED warnings to alert the user.
In addition to the dual indicators this instrument also has a built-in LCD screen which shows the value of leakage detected. This detector is supplied alongside a soft carrying case for easy transportation and a 9V battery.