Electromagnetics Power Unit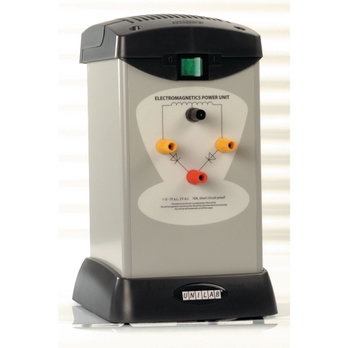 Electromagnetics Power Unit
B8R01306
This power supply is specially designed for investigations into magnetic fields associated with electric current and similar experiments, where high current at low voltage is required, and the power supply must tolerate short-circuits.
• Output voltage 1-0-1V a.c. and 2V d.c. at 10A
• Unit tolerates short-circuits
• Transformer protected by a thermal trip and slow-blow fuse
• Internal fan for cool running
• Compliant to EN61010-2010 with certificates available on request
Dimensions:
Width: 175mm.
Depth: 190mm (including cable clips 206mm).
Height: 298mm.
Mass: 3.4kg.