Remnant Paper Pack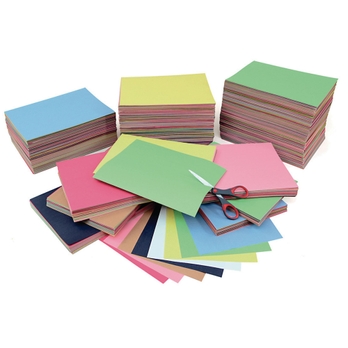 Remnant Paper Pack
B8R07188
Product Description
The ultimate value paper pack. A 40 pound (18kg) box of paper in assorted colours of high quality construction paper. Colours, weights and sizes will vary.
Reasons to Love:
• Great sugar paper alternative.
• Brightly coloured,smooth textured and strong fibres in every sheet
• Cuts clearly & folds evenly without cracking!.
• Perfect for modelling products.