SAM Labs STEAM Course Kit – Alpha Size
KIT
New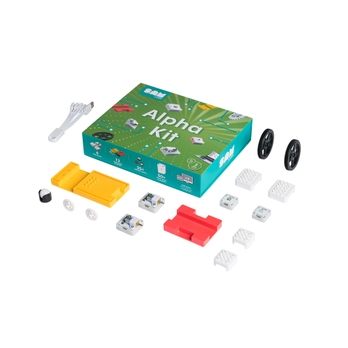 This product is not eligible for any further discount
SAM Labs STEAM Course Kit – Alpha Size
KIT
B8R07922
Direct Delivery – up to 7 days
Product Description
Need the basic resources for STEM lessons? The SAM Labs STEAM Course Alpha Kit contains a range of teaching materials to get you started with STEM. This programming resource includes a variety of building elements as well as coding components for pupils to create simple programmable models. The kit also comes with free access to the SAM coding app as well as complete lesson plans to make STEM lessons a doddle for even the most novice of computing teachers.
• Begin your STEM teaching journey with this versatile, fun and intuitive introductory kit.
• Enough elements for up to 3 pupils to enjoy at a time
• LEGO® compatible - use the LEGO® bricks included to join and build LEGO® robotic models and programme SAM controllers to design and program your own creations.