3Doodler 2.0 Pen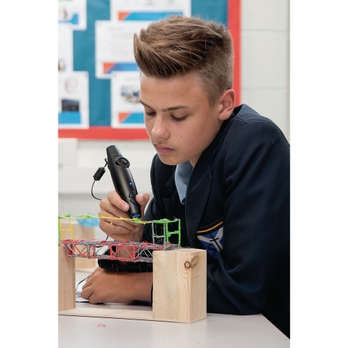 3Doodler 2.0 Pen
B8R06273
Product Description
The World's first and best 3D Printing Pen. If you can scribble, trace or wave a finger in the air you can use the 3Doodler 2.0.
The 3Doodler 2.0 allows you to literally draw in the air by extruding heated that cools almost instantly into a solid, stable structure. Whether freestyle 3D sketching or tracing shapes from templates to make larger architectural structures.
The 3Doodler 2.0 allows artists, designers, hobbyists, teachers, and architects to test out their ideas quickly and easily.
• Supplied complete with power supply
• Tools and two packs of filament