5 LED Mixed Colour Pack - Pack of 5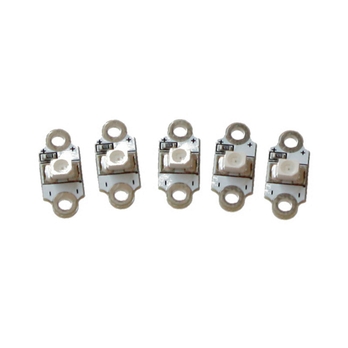 5 LED Mixed Colour Pack - Pack of 5
B8R05756
Product Description
These ultra slim, pre-mounted e-textile LEDs from Electro-Fashion run off a 3V coin cell battery and are illuminated continuously when powered.
They have connections to which the conductive thread can be connected. These are clearly marked with '+' and '-' to indicate which is the positive and which is the negative connection.
The PCBs are double sided making the conductive thread connection very reliable.
Contents: 5 x Individual LEDs (ready to use). 1 x White, 1 x Blue, 1 x Red, 1 x Green, 1 x Sakuru(Lilac). Dimensions: L15 x W6.5 x H2.7mm.