BBC micro:bit Breakout Board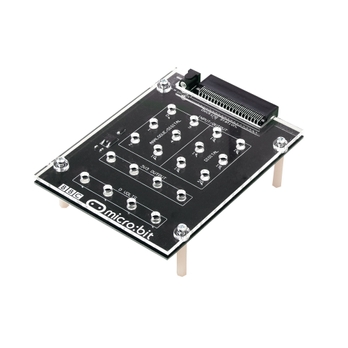 This product is not eligible for any further discount
BBC micro:bit Breakout Board
B8R06336
Product Description
It might seem an impossible task to make the BBC micro:bit even better, but it is possible with a BBC micro:bit Breakout Board! The micro:bit Breakout Board is a docking station for micro:bit and expands the capability of your micro:bit exponentially. The Breakout Board has extra 4mm plug inputs and outputs, meaning you can connect up to 12 extra devices and components.
Providing students with the ability to connect further input devices gives them a broader experience of programming and allows for a more in-depth exploration of real-world coding.
• Expand the capability of your BBC micro:bit and broaden the programming potential of your students with this affordable programming resource.
• Teach 21st Century workforce skills to your class using the micro:bit and Breakout Board to teach programming concepts.
• Connect up to 12 devices and components with 4mm plug inputs and outputs.