BBC micro:bit - Pack of 10
Pack of ten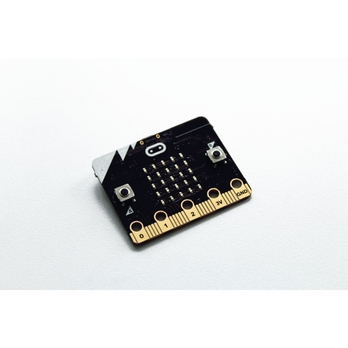 This product is not eligible for any further discount
BBC micro:bit - Pack of 10
Pack of ten
B8R06335
Product Description
The BBC micro:bit provides an accessible introduction to coding which enables anyone to learn how to code in a fun and exciting way. The possibilities are endless for what you can create using the micro:bit. You could make your own game, design an animation or even use it to create music.
Anyone with any level of experience can use it from beginner to advanced programmer. It runs a very simple programming language called "Touch Develop" which is aimed at the novice user and perfect for use in schools to teach the new computing curriculum. It is so simple and enables you to begin coding straight away.
Features:
• 25 Red LED Matrix. These LEDs can be programmed individually to create displays.
• 2 Programmable Buttons. Think of each button as a switch for anything. Programme them to tell your phone to take an image using the Bluetooth connectivity or use them as inputs on the game you have designed are just a couple of ideas on how you can use them.
• Accelerometer. This can be programmed into a new game or maybe even used to design a pedometer.
• Compass. Create your own portable compass using the LED matrix. Programme the LED matrix to tell you which way is north.
• Bluetooth Connectivity. This connectivity to devices such as phones, tablets and laptops.
• 4mm Connectors. These connecters allow easy connection to the micro:bit by using 4mm banana plugs. (Available separately).
• Edge Connector. The edge connector enables you to connect more to the micro:bit. See the micro:bit docking station.