CodeBug™ GlowBugs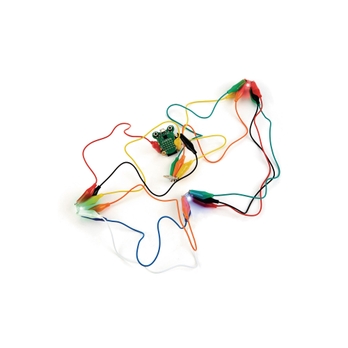 CodeBug™ GlowBugs
B8R07202
Direct Delivery – up to 7 days
Product Description
CodeBug™ GlowBugs are as cool as they sound. Students can use the GlowBugs with a Codebug (not included) to create all sorts of light up projects. The chain of wearable GlowBugs can be used to create the most epic Christmas jumper, light up decorations for sprucing up the classroom or use to create a game. Any of these activities will require students to program the Glowbugs using the free drag-and-drop online interface from Codebug, honing programming and computational thinking skills.
• Add another facet to your Codebug with GlowBugs, allowing your pupils to think creatively and hone their coding skills even further.
• Teach engaging programming lessons by incorporating the fun GlowBugs to the coding journey your students are taking.
What's in the box?
5 x Glowbugs
15 x crocodile clips