Electro Fashion Conductive Thread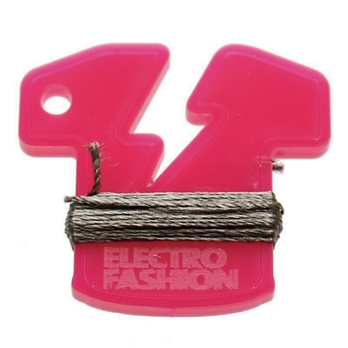 Electro Fashion Conductive Thread
B8R05754
Product Description
Conductive thread can be used like conventional sewing thread, however it electrically conducts allowing electronics to be integrated into textiles. This makes it ideal for use in a range of e-textile applications.
The thread is nano platted with silver to make it conductive. It has a low resistance of approximately 40 Ohms per metre. This allows LEDs to be powered over quite large distances. Resistance does not vary significantly from one length of thread to the next, so you should be able to use this thread without concern for &quotdead&quot sections.
Length supplied: 2 metres.