Illuminating Eyes for Ohbot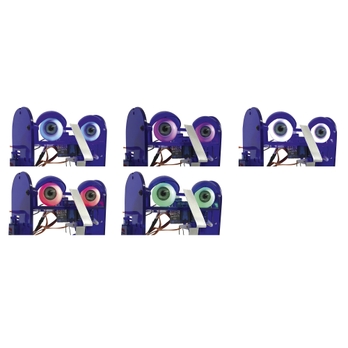 Illuminating Eyes for Ohbot
B8R07195
Product Description
These Ohbot replacement eyeballs allow Ohbot to express itself using colour. The eyes replace your existing Ohbot v2 or v2.1 eyes and plug directly into pin 13 on the Ohbrain or Ohbot control board. Program via the Ohbot software to light in any colour, flash or chase through sequences of colour. Iris colour will be selected randomly unless specifically requested.
Pack contains:
Pair of illuminating eyes, fixing kit, fitting instructions.
Works with Ohbot for Windows or Ohbot for Raspberry Pi.