LEGO® MINDSTORMS® Education EV3 Colour Sensor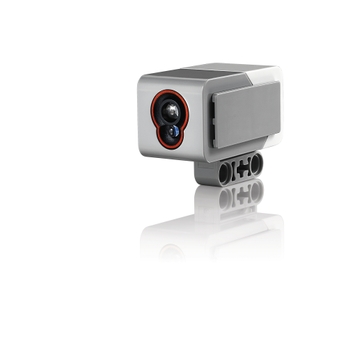 LEGO® MINDSTORMS® Education EV3 Colour Sensor
B8R07095
Product Description
The Colour Sensor from LEGO® MINDSTORMS® Education is quite incredible! As the name would suggest, the Colour Sensor can distinguish between different colours. It also has 3 different modes: colour mode, reflected light mode and ambient light mode. Pupils can program the 3 different modes to acquire data that can then be used to control the movement of a robotic model.
The LEGO® MINDSTORMS® Education EV3 Colour Sensor is an added accessory that can be used in conjunction with other LEGO Education programming resources such as the LEGO Intelligent Brick (not included).
• Teach scientific investigations using the Colour Sensor. For example, investigate the percentage of reflected light on different coloured surfaces and use the data set to explain reflection and refraction.
• Set creative challenges for students involving the Colour Sensor. Can students program their robotic models to navigate a maze using coloured squares as the trigger for the correct turn? Can they create a robotic model that will sort counters by colour into containers?
• Develop problem-solving skills and expose students to real-world engineering experiences using the LEGO MINDSTORMS Education EV3 Colour Sensor.