LEGO® MINDSTORMS® Education EV3 Ultrasonic Sensor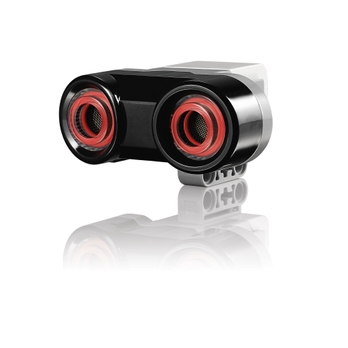 LEGO® MINDSTORMS® Education EV3 Ultrasonic Sensor
B8R07094
Product Description
Like a bat or a dolphin, the LEGO® MINDSTORMS® Education EV3 Ultrasonic Sensor generates sound waves and reads their echoes to read the distance between itself and other objects. Attaching the LEGO MINDSTORMS Ultrasonic Sensor to LEGO models widens opportunities for design and engineering in robotics lessons.
• Challenge students to create an automatic door system; self-parking cars or maze solving robots using the Ultrasonic Sensor.
• Provide a project learning approach to your STEM lessons and use real-world problems for students to solve, preparing them for future careers in design, engineering and coding.