Turning Frog Kit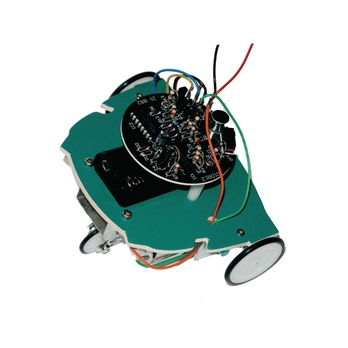 Turning Frog Kit
B8R05758
Product Description
This is a great introduction to robotics.
This robotics kit incorporates a sensor which detects noise and controls a series of sequential steps. Each time the frog detects a noise (e.g. a clap) it will perform a different action, with a sequence of start, stop, turn left, stop, turn right, stop.
Requires 2 x AA batteries plus 1 x PP3 9V battery.
Full comprehensive instructions included.