Coloured Floating Ring Magnets - Pack of 5
Pack of five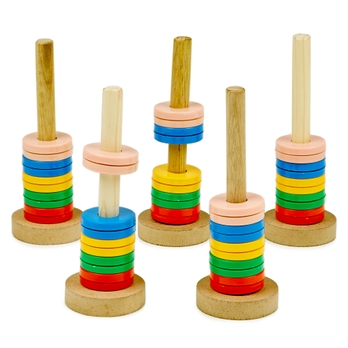 Coloured Floating Ring Magnets - Pack of 5
Pack of five
B8A47193
Product Description
Coloured ring magnets which, if placed on the rod supplied and orientated so that they mutually repel, will "float" one above the other. Magnet size: Outer diameter: 30mm. Inner diameter: 12mm. Thickness: 9.8mm.
Pack size: 5
WARNING! Not Suitable for Children under 3 years due to small parts.
This product contains magnets or magnetic components.
Magnets can cause serious or fatal injury if swallowed.